You've had your first pumpkin spice latte of the season which can only mean one thing---It's Fall! It's time to unpack your sweaters and decorate your home for the new season. Whether you are an expert pumpkin carver or enjoy carving pumpkins with your kids it's a must do activity

What to look for when picking the perfect pumpkin:
-       Think about how you will be using your pumpkins for decorations and what sizes you will need. Before you leave the house make a list of how many of each size pumpkin you will need to complete your decorations.
-       When you are deciding on the perfect pumpkin look for ones that have no punctures, thick strong stem, and no soft softs.
-       Use the thumbnail test. Press your thumbnail into the pumpkin; if your nail makes a scratch in the pumpkin, do not select.
-       Know that a light-colored pumpkin is easier to cut because the skin is softer but dark orange ones keep better.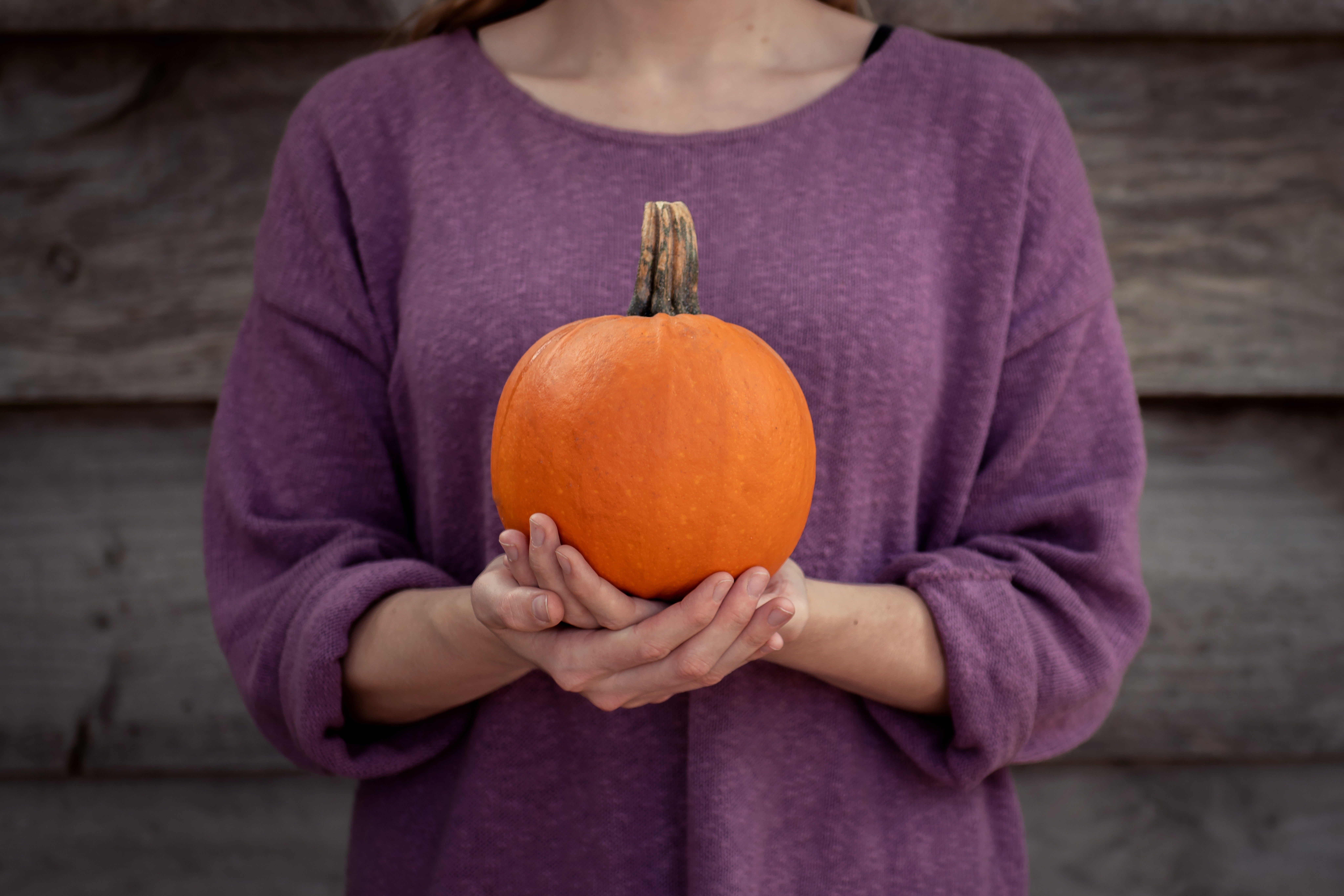 Your Instagram worthy pumpkins have made it home and now it's to time to clean them. Yes, you heard me correctly! Cleaning your pumpkins will greatly extend the amount of time you can have them on display at your house.  While you have the cleaning supplies out don't forget to clean your carving tools with hot water and soap to help extend the life of your pumpkin.
Bleach Solution Recipe:
-       1 tablespoon bleach to 1 quart of water mixed in a spray bottle.
-       Spray on pumpkin at let dry for 20 minutes
-       To help with preserving your pumpkin spray this solution daily
Now that you have finished carving your pumpkins coat the cuts with jelly or vegetable oil. Jack-o-lanterns usually last 7 to 10 days after carving so be sure to plan accordingly. Avoid using candles to light up the pumpkins, as the heat will cook the flesh and shorten its lifespan. Instead use a battery-operated candle with a timer that way you will not have to worry about flame or turning on each night. 
Check out awesome picture examples on tobi.com with tons of pumpkin carving ideas titled : 14 GAME CHANGING PUMPKIN CARVING IDEAS ON PINTEREST